Grenada Citizenship
Intriguing Caribbean country, not just a beautiful warm island, but a great manufacturer of cocoa, chocolate and various spices, a keeper of the traditions, a protector of nature. Everyone will find something to their liking here: diving, sailing, hiking opportunities for active pastime, or great scenery: spectacular views, amazing waterfalls, majestic forests, picturesque bays, colorful carnivals and unique cuisine - for leisure.
The "Spice Isle" also offers an incredible citizenship investment program, which allows visa free travel to over 150 countries around the world, including the UK, the Schengen zone, Singapore and Hong Kong, and the USA. Grenada citizens can also travel visa free to China and generally have less currency control restrictions in transactions with foreign partners.
In order to obtain Grenada citizenship, applicants must either:
Make a minimum contribution of $ 150,000 (irrevocable), or
Buy real estate costing at least $ 220,000. Investments in real estate can be returned to the lender after 5 years.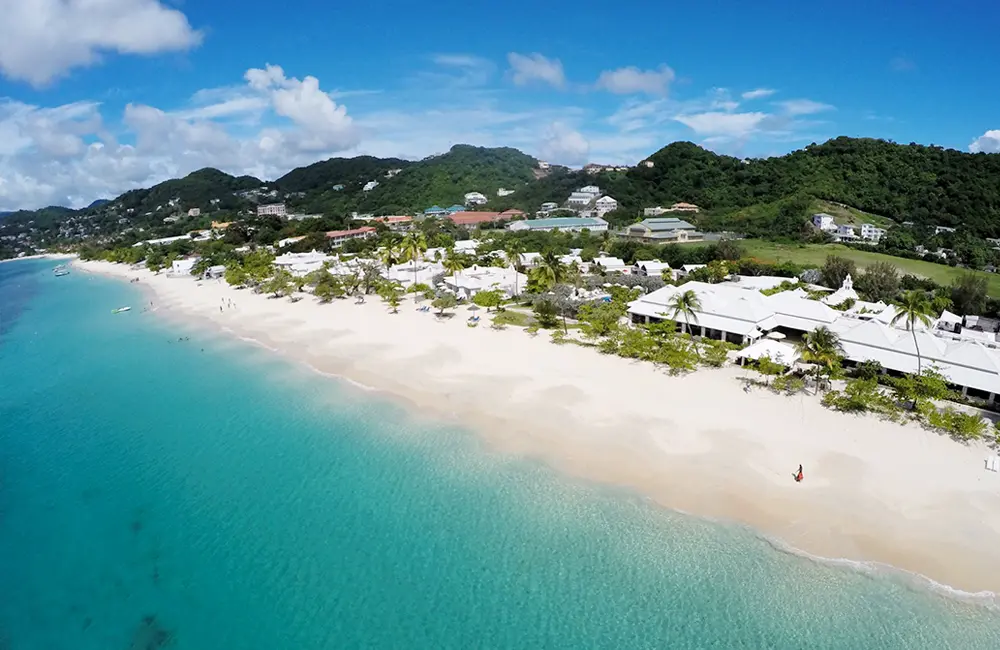 The applicant's spouse, children, parents and siblings (financially dependent on the head of the family) are also eligible to participate in the program. The provenance of the capital must be transparent, the investor him(her)self should be over 18 years of age, in good health, holding no criminal record.
Investors do not need to take exams in the language or history of Grenada. They are also not required to visit the country at any stage of the program, though it is highly recommended for recreational purposes at least. Furthermore, the personal data of the beneficial owner is not entered in the business register in order to safeguard the investor's privacy and security.
Grenada passport holders can obtain an E2 visa, which allows them to work in the United States and reside therein. The requirements for foreigners who wish to do business in the USA are much stricter.
Grenada citizens do not pay taxes on global income, dividends, interest or royalties received in other countries. There is no inheritance tax and no capital gains tax. For legal entities the terms are different, but still beneficial in comparison.
The citizens of Grenada also have no problem receiving a U.S. B1/B2 tourist visa, which allows them to travel around the country, attend business meetings and conferences, and be treated in American medical clinics for up to 180 days a year.
The assembling of the paperwork and the whole process of obtaining citizenship takes 4 to 6 months.
A number of nuances to be noted though – Grenada has strict due diligence checks. Under Grenadian law, applications for citizenship by investment cannot be submitted by the investor directly. The person willing to obtain passport needs to contact a licensed agent. Our representatives will assist you in properly preparing a citizenship petition as well as acquaintance you with current tariffs and supplementary expenses.