Benefits of immigration to Australia
Australia — country of not only beautiful landscapes, sunny beaches and diverse wildlife. It is also known for rapid economic growth, various workplaces and high quality of life. Among countless immigrants, it is regarded as one of the most desirable locations to settle in the world. Immigration to Australia holds numerous benefits, which will be described below.
To begin with, the first official language of Australia is English. Considering this, you can integrate into society pretty fast right after relocation. Its community is multicultural, anyone can find their place in it.
Next one is high standards of living. You get the opportunity to live in cities with the best quality of life indexes. Top 4 are:
1. Brisbane (161.8);
2. Melbourne (160.9);
3. Perth (160.8);
4. Sydney (160.5).
Another benefit is high level of salaries. Australian minimum annual wage in 2023 is 45,905 AUD (29,757 USD). Rapid economic growth and the number of industries expanding every year create numerous workplaces. Most profitable of them are consumer goods retailing, iron and coal mining, health services. Anyone willing to work can find their dream job there.
Last but not least is healthcare and educational system. Australia provides its citizens with high indexes of life quality. Clinics and hospitals offer one of the best treatments in the world, while Australian education level is 8th in worldwide rankings (Best Countries Report 2023 by US News).
There are more benefits than you can fit into one article, but let us jump to the question that might interest you the most: how to immigrate to Australia?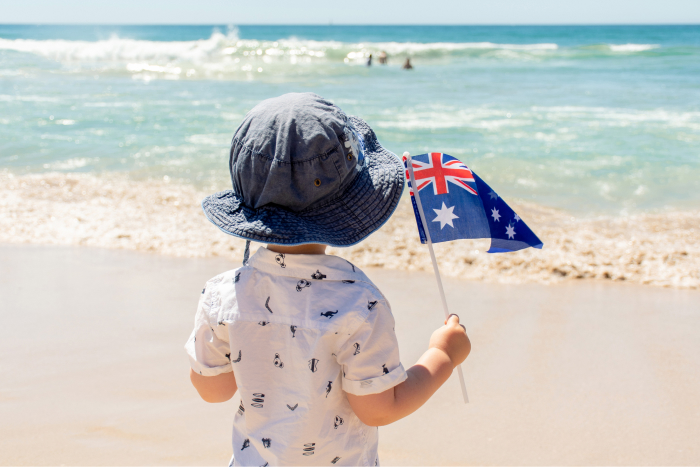 Methods of immigration to Australia
Immigration to Australia is an interesting question to discuss. The simplicity of relocation can vary for people of different income levels and professional skills. Let us explore the main ways of obtaining Australian citizenship, describe the pros and cons of each and compare them with the methods of getting an EU passport.
There are three main programs of immigration to Australia:
Repatriation;
Naturalization;
Investments.
Relocation to Australia by repatriation method differs from the EU. If you are 18 and your parent was Australian national at the time of your birth, you apply for citizenship. Ancestors of previous generations will not count. For example, if your grandfather is from Australia, this is not enough to apply. Many EU countries can allow you to get citizenship via repatriation if you have grandparents or great-grandparents who lived there. This method is easy, if your parent is Australian, but inaccessible otherwise.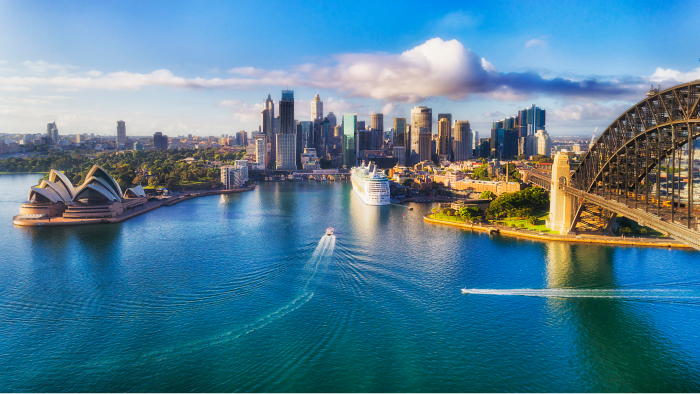 Becoming the citizen by conferral is a common way to immigrate to Australia. Firstly, you need to gain permanent residence (PR). In order to get PR, a visa is required. Their quantity of issuance changes every year. Most of them are for skilled workers and family reunification. Next step is meeting healthcare requirements. Australia enjoys some of the best health standards in the world. In order to maintain them, every newcomer must have medical examinations:
Chest x-ray;
HIV test;
Serum creatinine/eGFR;
Some additional procedures may be required.
The last step is meeting general requirements. Those are:
Living on Australian territory on a valid visa for 4 years;
Being a person of good character;
Had a permanent residence for 12 months;
Not have been absent for more than a year in past 4 years (not more than 90 days at once);
Proving integration into society if required (language test, knowledge of history etc.)
This method is the most popular and anybody who meets visa criteria can apply. Its disadvantages are:
It is slow;
Meeting visa requirements is not easy;
Limited places in different residence categories.
Investment is a way to obtain Australian residence, but not citizenship. There are many different opportunities for businessmen to gain it, the most popular is Golden Visa. It allows applicants to obtain 5 years residence and the possibility to gain permanent one. The investment amount to gain this visa starts with AUD 1.25 million (USD 810,000). This method of immigration is suitable to rich people only and can be inaccessible for immigrants from third-world countries. It does not provide you with citizenship directly, like in particular EU states, but we will discuss it later.
Gaining Australian visas for not developed states citizens is not easy. You must meet many requirements, including professional skills, level of education and others. If you already have European passport – those conditions are easier to meet. Having EU education and good working experience will automatically put you on top of visa obtainment queue. Otherwise, the worse professional skills and education you have, the less chances you get to obtain residence and successfully immigrate. It is simpler to gain European citizenship in comparison. Most EU states have less strict immigration requirements and more programs to obtain citizenship directly.
Conclusion
To sum up, Australian citizenship is not easy to obtain. This state is full of working possibilities and commodities. If you match all criteria, you have chances to gain residence. But there are nations which have similar quality of life indexes and are easier to immigrate to. For example, European Union countries. Comparing the number of standards you need to match, some EU states are more profitable to relocate to.
All types of immigration requirements are easier to meet in Europe. It is worth mentioning, some EU countries governments accept great-grandparents birth certificates for citizenship application via repatriation method. Permanent residence is easier and cheaper to get in Europe. With investments, in Cyprus or Malta, you can gain citizenship directly. Passport of any European Union country provides the same possibilities to everyone holding it. It does not matter which state you immigrate to, an id-card grants you the right to reside anywhere in the EU. You also get such benefits:
Visa-free travels to 160+ countries;
Access to European banking, educational and healthcare systems;
Opening and running business in any EU state;
Clean and safe environment and more.
To conclude, Australian citizenship is great for skilled workers and talented people. This country is gorgeous and provides unlimited opportunities, but EU id-cards are more accessible. If you live in a less developed state and seek better life conditions, immigration to the European Union could be a better choice and should be considered too.